gm creators!
Today is day 2️⃣8️⃣ of my 30 day writing challenge.
Key takeaway from yesterday's post:
There is a ton to be optimistic about right now in the crypto ecosystem. The last year has been hell, but those of you still standing have the opportunity to participate in the next defining developments of the web3 space.
I also included a list of 25+ new projects that I found interesting and have a ton of upcoming potential. Check out the list here: "Picture the winter snow melting in the metaverse".
If you're new to The Bigger Picture (TBP), welcome! Subscribe below so you don't miss any future TBP posts 🥂
---
Today's Takeaway💡
Minting has been gaining a ton of traction in the web3 community the last few months. Zora has been doing a fantastic job of leading the way. There's been a clear shift in how people have been thinking of mints - builders and creators are excited to launch commemorative NFTs to archive key moments and fans are enthusiastically collecting. All sorts of events have been saved on the blockchain: new product drops, feature launches, IRL events, etc. In today's post, I'm doing less writing and more data collection on how different mints have been launched and how they've performed.
As a creator who is just starting my journey, I don't have a ton of subscribers and am not really sure how this whole newsletter thing is going to work out. But that's what makes this moment so special! It's these early days where it's arguably more important to understand what your initial community looks like, who your OG supporters are, etc. Hopefully, if my content takes off, I can reward early community members for their prescient belief in me.
In the past month, I've spent the majority of my social media time in the noise free, productive environment of Farcaster and have received a ton of encouraging words in regards to my writing from fellow casters. I think it would be fun to see if some of the community is willing to show their support for my work onchain! As Jacob says, "worst case: you're the only one that minted it and now you have a public and permanent archive". So there's really not much to lose here. Also, trying to commemorate this challenge onchain goes right in with my goal of being a web3 native creator (i.e. the whole reason I chose to use Paragraph even though it has less features than beehiv).

---
Experimenting with Mints
Here's my rough idea for this commemorative mint:
Launch the mint this Friday on post 30/30

Have a 1 week minting period

Set the mint price to 0.0042 eth (~$7.50). Assuming gas fees are around $1-$3, that should be aa total of $10 which feels reasonable

All proceeds go straight to PurpleDAO
Tomorrow, I'm going to think more about the art work and what the mint is resembling. There's a chance I use The Bigger Picture logo, but I'm also open to trying out new ideas on midjourney similarly to how Dan did (see Farcaster series below).
I'll have more details on this tomorrow - I'm going to also ask around in the Farcaster community for opinions on how to approach this and what would be the most ~fun~ experience.
---
Mint Examples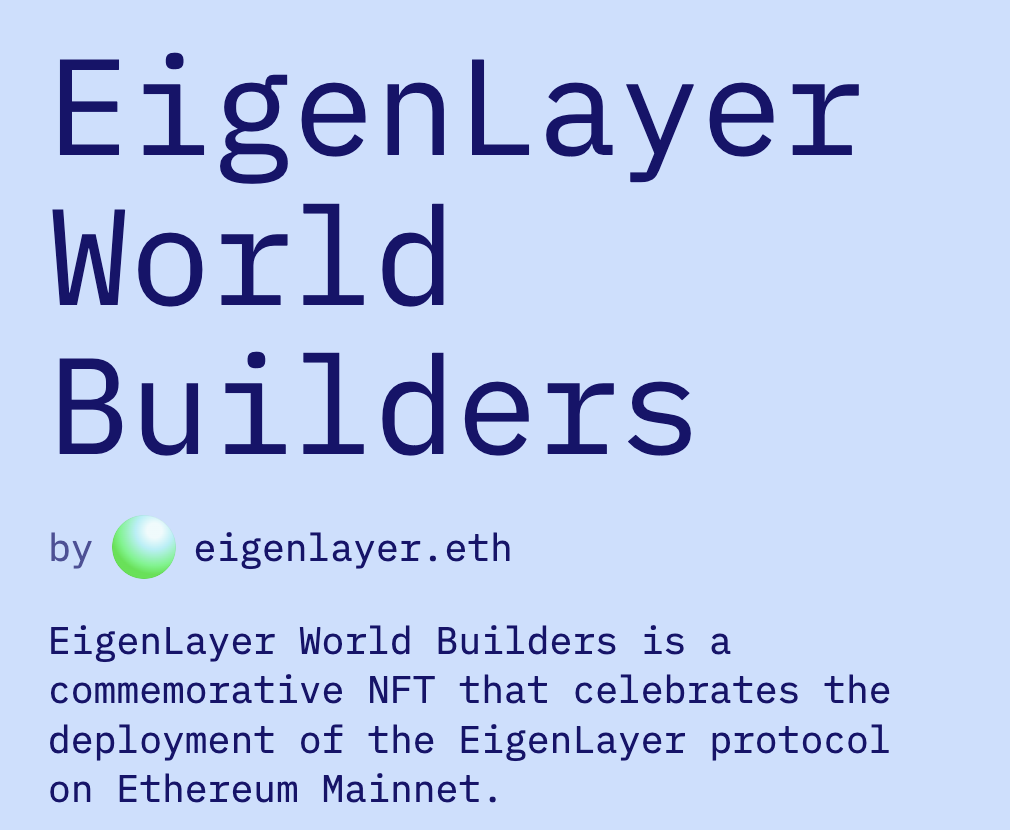 282 minted

Mint price - 0.0225 eth

Used for entrance to the game 5 Farcaster channel. Awesome example of how you can have fun, effective token gated discussion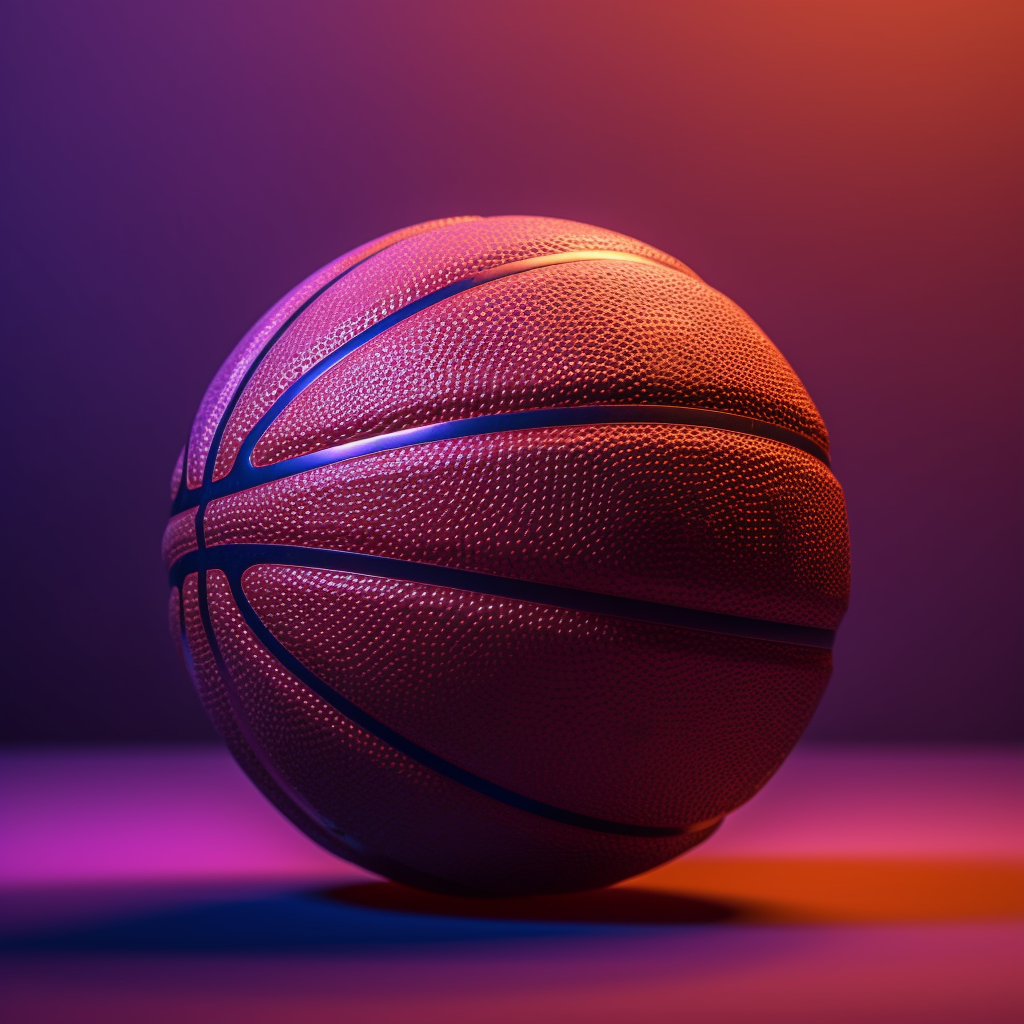 All proceeds were given to PurpleDAO

Mint price - 0.01 eth

Fun midjourney experiment by Dan
Mint - 0 eth, just a 0.00077 fee for Zora which was donated to Gitcoin
No end date on the mint

Rallying the crypto community to fight against the common enemy: Gensler (SEC)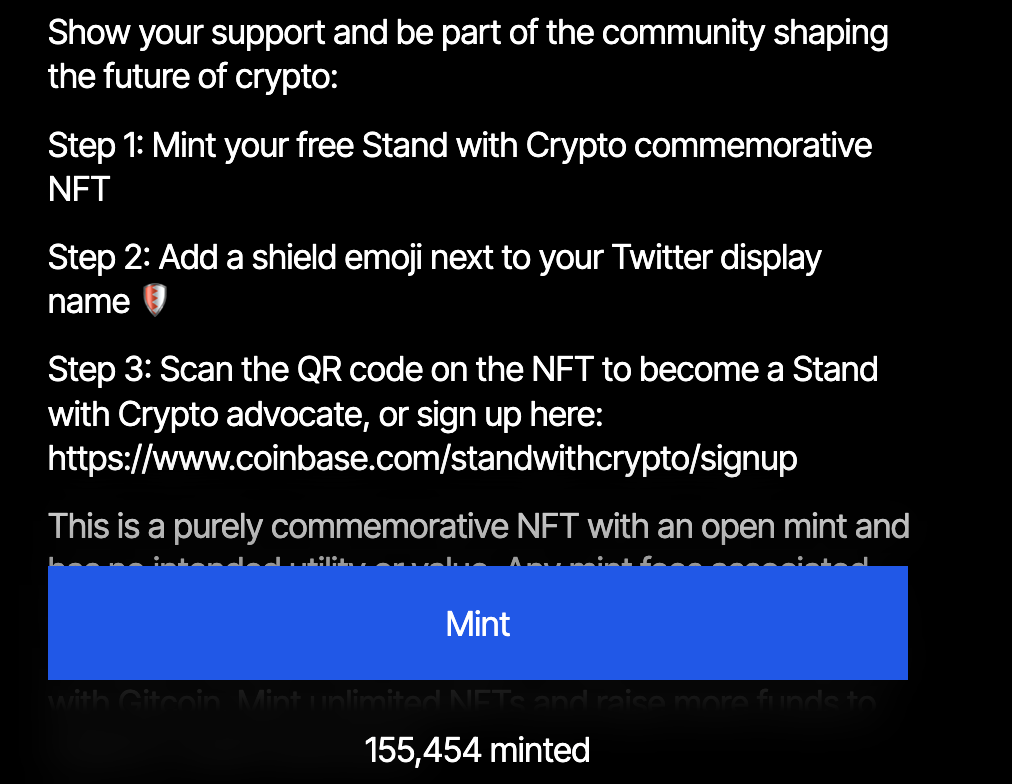 Mint - 0.0175 eth

Open for ~17 days

Promoting the Kiwi news page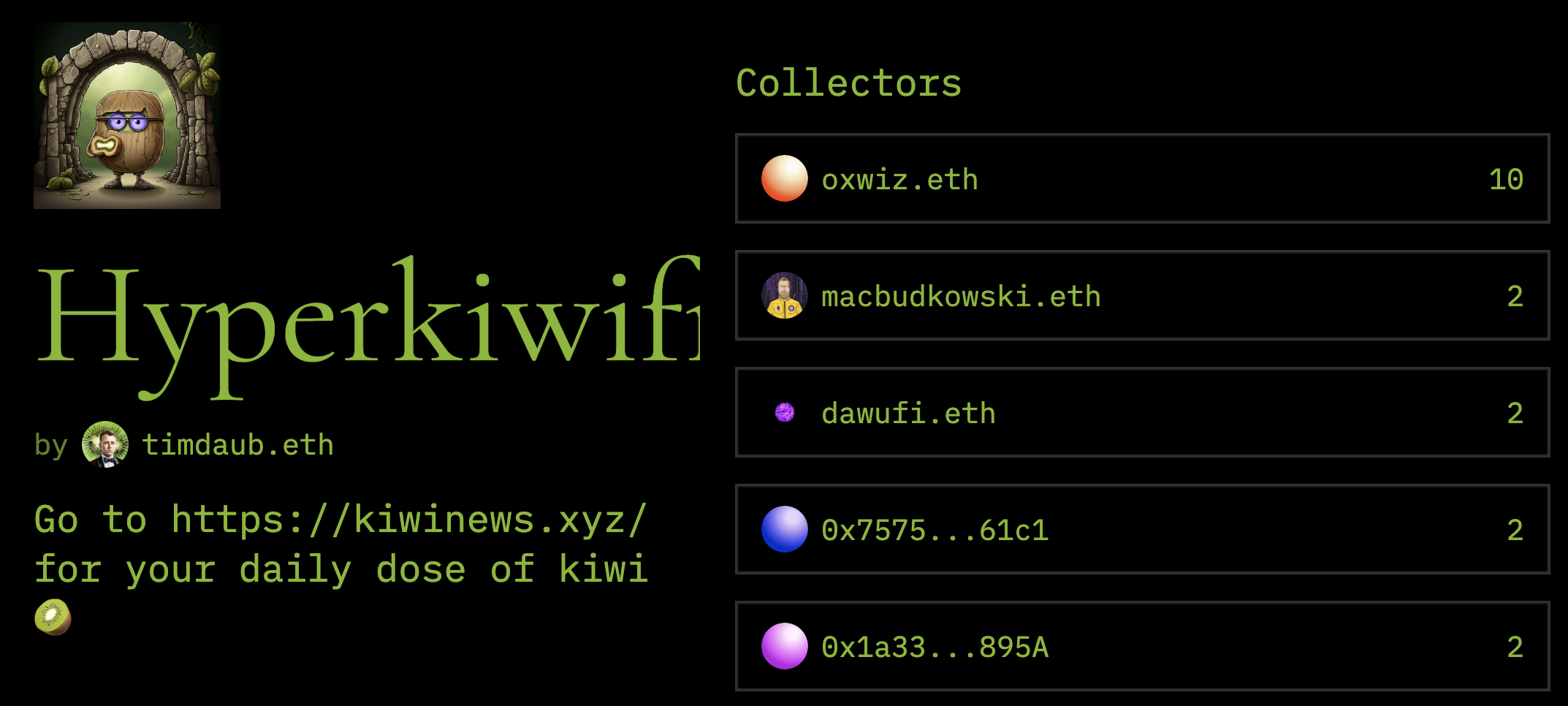 ---
That's all for today's post!
I'll be back tomorrow with more updates on the mint :)
Please share & subscribe
Subscribe to The Bigger Picture by Yash Bora and never miss a post.