gm creators!
Today is day 2️⃣7️⃣ of my 30 day writing challenge - almost at the finish line ⏳
If you're new to The Bigger Picture (TBP), welcome! Subscribe below so you don't miss any future TBP posts 🥂
---
Today's Takeaway💡
About a week ago, I saw this cast from Dan Romero that I can't get out of my head.

As I've been doing this writing challenge the past month, I've noticed a similar vibe shift in the crypto ecosystem. It seems as though the speculators, grifters, and engagement farmers have finally migrated south to the warmer temperatures in AI and VR land. Regulation is still a hot mess but the powerhouses such as Coinbase aren't backing down and are instead ready to fight back for the rest of the ecosystem. Builders have been actively shipping new products to improve protocol infrastructure. The NFT market - generative art and pfp - have seen hot, new collection drops such as Elementals and Ordinals. The Goose recently sold for $6.2 million at Sotheby's auction. There have been a ton of proposals submitted on PropHouse from members excited to contribute to communities such as Nouns, Farcaster, & BuildersDAO. More than 155,000 "stand with crypto" NFTs were minted. And a16z even recently announced that they will be investing heavily in the U.K. based crypto companies.
Yes, things are by no means perfect. There is still a stream of bad news coming in but it's gotten to a point where the true believers are bored of discussing headlines and excited to be positive about building. By no means do I think this is going to affect price action anytime soon, but I think *fingers crossed* that we've seen the worst of the bear market crash.
There is a ton to be optimistic about right now in the crypto ecosystem. The last year has been hell, but those of you still standing have the opportunity to participate in the next defining developments of the web3 space.
It's worth remembering that some of the most used products such as Uniswap in crypto were built in the bear market last cycle.
So what are the products being built this bear market that might be the next big thing in web3 in the next few years? I personally have no idea but I'm on a mission to find out. Below, I've started by listing some of the new products that have caught my eye. This is not an exhaustive list whatsoever. I simply just went through recent bookmarks, my notes, farcaster, asked a few friends, etc. I wanted to just have a starting point to start thinking about how I should be organizing my product research going forward.
I split the list into 3 sections below:
Products at the intersection of web3 & another industry

Recent venture and incubator activity

Random list from my notes
Hopefully you find some of these projects interesting and they can serve as fun starting points to get a fresh web3 rabbithole going.
---
Web3 🤝 X
In the last few years, we've slowly seen the idea of NFTs, DAOs, & tokens start to get increasing momentum and find early product market fit. Even non-crypto folks recognize the lingo, have a half-baked idea of what they mean, and maybe have read a few articles in the news about how the tech works. And within the crypto community, we have seen a clear sign of adoption and early activity. For example, after defi summer in 2020, many folks in the space started warming up to the idea of lending/borrowing and started actively using decentralized exchanges. And in 2021, it became somewhat common for people active in web3 to be part of at least one NFT community and flex an nft pfp on Twitter.
However, web3's early participants and builders all have one thing in common: they actually care about seeing the core tenets of the new internet win. Sadly, the next wave of crypto adoption will not be driven purely by the ethos of decentralization and digital ownership. In reality, most of the population really doesn't care and is happy with the system available. The internet we have today simply gets the job done.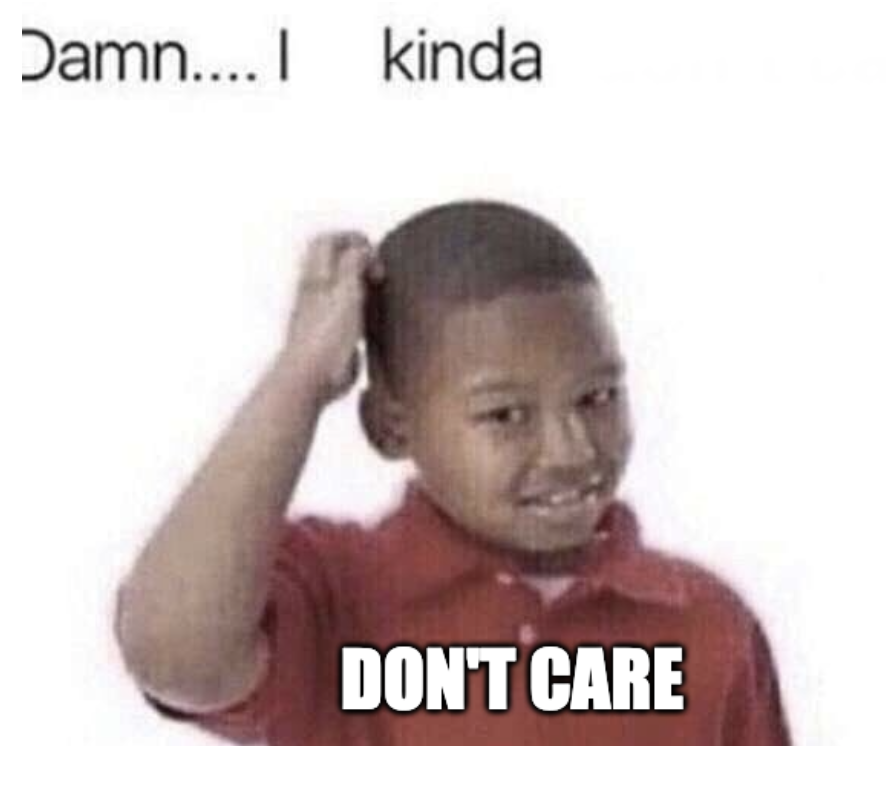 Instead, the upcoming bull market will be fueled by compelling narratives that prove the potential of web3 technology beyond the crypto sphere itself. It will spotlight how blockchain tech can intersect with, enhance, and redefine various industries, offering more efficient and innovative alternatives to traditional processes and tools we are all used to today.
Below, I made a list of a few crypto products that are looking to directly change how different industries operate. Shoutout to the Messari database & deep dives for helping me find these.
Real Estate
The two main value propositions seem to be on enabling peer-to-peer liquidity provision and a seamless registry and document experience.
Propy - Propy is the future of real estate. It is cohesive in integrating all parties and all documents into one place. This is the platform that all realtors, lenders, escrow companies and title companies need to adapt.

Mortar Blockchain - Mortar Real Estate is a commercial real estate company focused on bringing more liquidity, automation and elevated access to real estate through blockchain.

Vesta Equity - Enabling property owners access to the value in their property without loans and property investors the chance to build a portfolio of tokenized fractional residential real estate.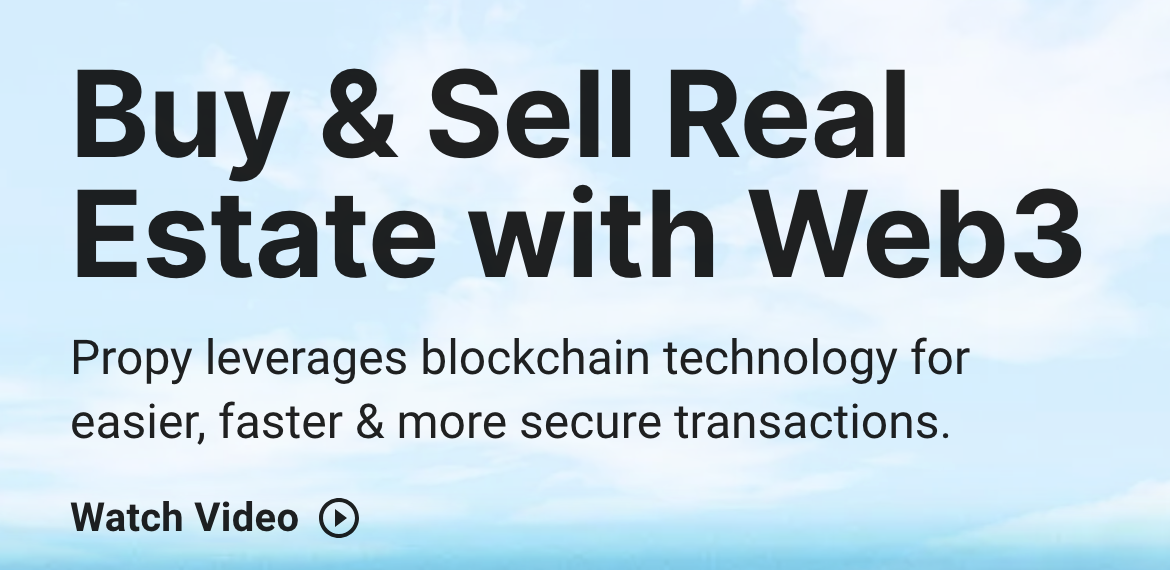 AI
The main focus seems to be creating protocols to effectively share computing resources and model training capabilities.
Gensyn - The Gensyn network is the Machine Learning Compute Protocol that unites all of the world's compute into a global supercluster, accessible by anyone at any time

Akash Network - Akash is an open network that lets users buy and sell computing resources securely and efficiently. Purpose-built for public utility.

ChainML - Future-proof, decentralized compute network purpose-built for AI and complex numeric applications, powering ChainML AI services.

Gaming
The main value of web3 gaming seems to be coming from the interoperability and demand for studios that provide infra for an ecosystem of games.
Curio - Foundational infrastructure and applications powering next-gen on-chain games

Lattice / OPCraft - Focused on autonomous worlds and blockchain applications beyond financialization

Ajuna Network - "To help you succeed in the everchanging environment of blockchain game development we have built a suite of products that abstract the complexity and help your product grow from spark to wildfire"
Misc
---
Incubators
In case you missed it, make sure to check out the awesome startups that recently graduated a16z's crypto startup school.
Here are 5 of the 26 projects that stood out to me:
I also wanted to quickly share this tweet of two builders who are EIRs at Paradigm. They are building tryshadow which enables developers to shadow gasless events to test their smart contracts.
---
Caught my Eyes
I definitely need to look further into the OP Stack - there has been a ton of development going on there and it'll be fun to check out the ecosystem closely.
Here's a list of 10 other products in my ongoing note sheet:
---
Posts since my last e-mail ✍️
#21: "Picture a brown box transforming the entertainment industry"
#22: "Picture yourself becoming a creator"
#23: "Picture yourself creating a full stack protocol"
#24: "Picture yourself finding inspiration by looking away"
#25: "Picture yourself charting a map for web3"
#26: "Picture yourself consuming beans in a garden"
---
That's all for today's post.
I would love to hear which startups from the list above you found interesting. Also, if there are any products you're looking at (or building), please reply and let me know!!
If you enjoyed this post, please share and hit the subscribe button :)
Subscribe to The Bigger Picture by Yash Bora and never miss a post.